Message from Ambassador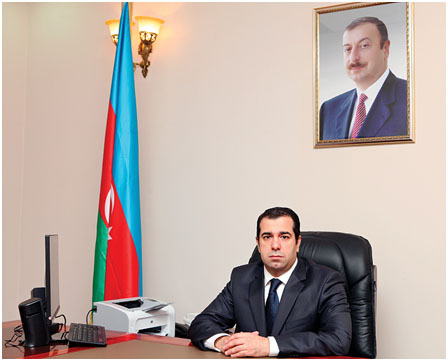 Dear visitor,
Welcome to the website of the Embassy of the Republic of Azerbaijan to the Socialist Republic of Vietnam.This website provides information about Azerbaijan, its bilateral relations with Vietnam, Cambodia and Laos as well as the events and activities organized and carried out by the Embassy.
The present-day independent state of Azerbaijan is the legal successor of the Azerbaijan Democratic Republic, which existed from 1918 until 1920. The Azerbaijan Democratic Republicbringing together European democratic values and features of Eastern culture on one side, with secular and national values on the other, established a legal and secular state. At that time the Azerbaijan Democratic Republiccreatedits own parliament for the first time in the East, gave women the right to vote, has taken important decisions and practical steps in the fieldsof state building and military, economy and culture, education and health.
Today the Republic of Azerbaijan is a multi-confessional and multinational country, where different cultures intertwine. The Republic of Azerbaijan has achieved numerous successes in different fields, and there are significant developments in all spheres. The legal, economic, social, scientific, educational and other democratic reforms are carried out in the country. At the same time, Azerbaijan has joined the countries with the most dynamic development in the world, and is being integrated into the international community which makes it recognisable as a reliable partner in the international arena. Azerbaijan pays a significant attention to establishing of friendly and close relationship with the all countries of the world. The existing comprehensive relations between Azerbaijan and Vietnam could be a clear example of this.
Azerbaijan and Vietnamshare long-standing historical and cultural ties. The foundation of traditional and friendly relations between the two countries was laid by the President Ho Chi Minh's visit to Azerbaijan in 1959 and Azerbaijan's national leader Heydar Aliyev's visit to Vietnam in 1983. During the soviet period a lot of Vietnamese students have got their higher education in Azerbaijan and today most of them are presented in different state and governmental structures of Vietnam. Azerbaijan's oil and gas specialists exchanged their experience with their Vietnamese colleaguesand actively participatedin creation of Vietnam's oil and gas industry.
The state visit of H.E. Mr. Ilham Aliyev, President of the Republic of Azerbaijan to the Socialist Republic of Vietnam on May 18-19, 2014 opened wide possibilities for further development of bilateral and multilateral relations between the two countries. I believe to the bright future of this relations and can safely say that the level of Azerbaijani-Vietnamese ties attain results exclusively from the sincere and friendly relations.
Sincerely,
Anar Imanov
Ambassador