2014-12-12
Opening ceremony of the bust of National Leader of Azerbaijani people Heydar Aliyev was held in Hanoi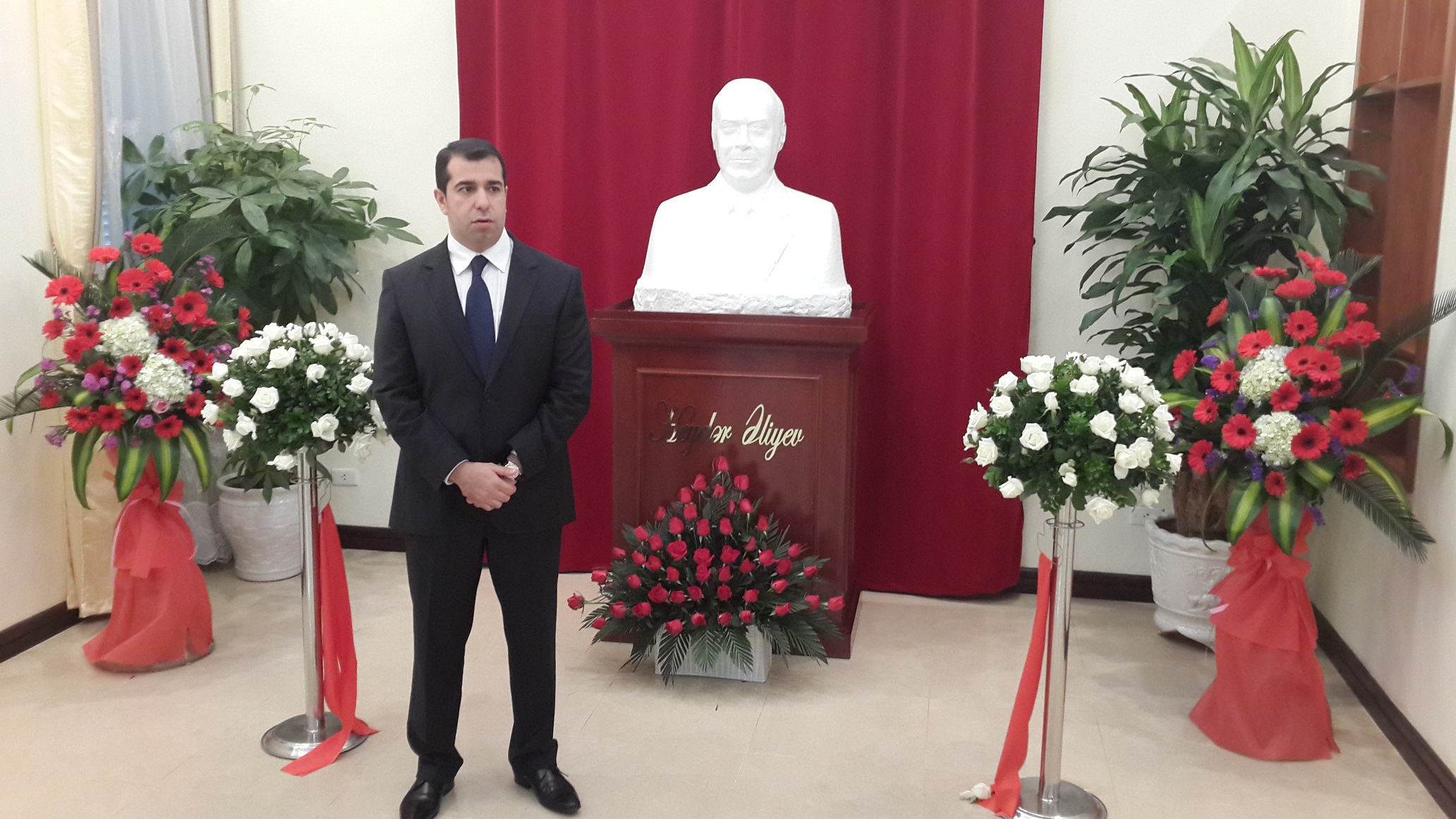 On December 12 there was held an opening ceremony of the bust of Heydar Aliyev, National Leader of Azerbaijani people in the chancery of the Embassy of the Republic of Azerbaijan in the Socialist Republic of Vietnam. The ceremony was held on the occasion of the 11th anniversary of passing away of great leader Heydar Aliyev. The event was attended by the members of National Assembly, representatives of Communist Party and Ministry of Foreign Affairs, members of other state and government organizations of Vietnam, members of diplomatic corps and media representatives.
On his opening speech H. E. Mr. Anar Imanov, Ambassador of the Republic of Azerbaijan to Vietnam gave information about the life and activities of Heydar Aliyev. Mr. Ambassador emphasized that the visit of Heydar Aliyev to Vietnam in 1983 as a head of the delegation of USSR is very remarkable and historical event for Azerbaijani and Vietnamese people. Mr. Anar Imanov talked about the role of Heydar Aliyev in developing and strengthening of independent Azerbaijan.
After the speech there was one minute silence in the memory of national leader Heydar Aliyev.
Later, Mr. Ngo Duc Manh, vice chairman of foreign affairs committee of the National Assembly of Vietnam, Mr. Nghiem Vu Khai alumni of Azerbaijan State University, former Member of Parliament and former Deputy Minister of Science and Technology of Vietnam, Mr. Nghiep Doan Danh who was an interpreter during the visit of Heydar Aliyev to Vietnam in 1983 delivered speeches.