2014-10-30
Azerbaijan was presented at the annual charity bazaar taking place in Hanoi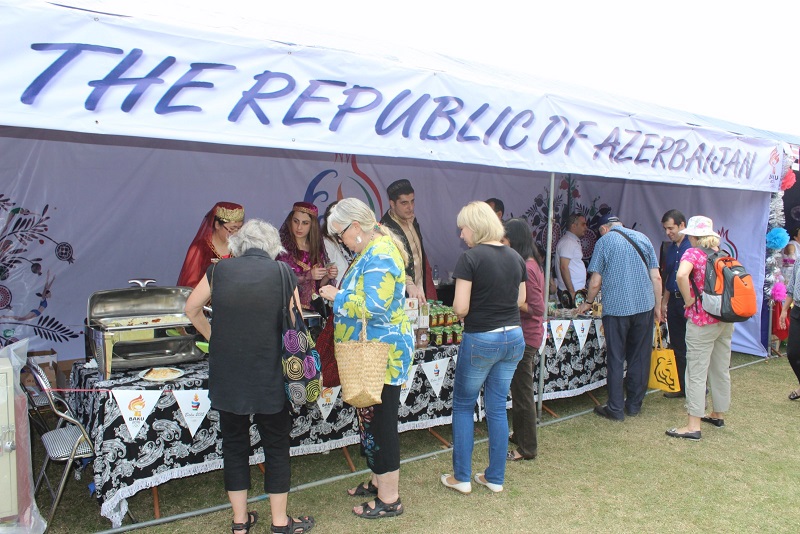 The main purpose of holding the fair attended by representatives of diplomatic missions accredited in Hanoi, Diaspora and NGOs, local and foreign companies, is to donate the money collected from the sale products to the charity projects. Moreover, the event is important regarding to popularize historical heritage, culture and cuisine of the participating countries.
The Embassy of Azerbaijan in Vietnam presented a stand with the logo for "Baku 2015", the first European Games. The Azerbaijani stand also presented national souvenirs, carpets, and also pictures about the country, books, booklets, videos, other propaganda materials, as well as samples of the Azerbaijani cookery. After the presentation of the book published in the Vietnamese language about Azerbaijan cuisine, the copies of this edition were distributed among the visitors of Azerbaijani stand.
The Azerbaijani stand, as well as in 2013, this time also became one of the most visited stands of fair and caused deep interest among the participants.