2014-12-12
On the occasion of the 11th anniversary of passing away of Mr. Heydar Aliyev National Leader of Azerbaijani people the Embassy of the Republic of Azerbaijan held a charity action in Hanoi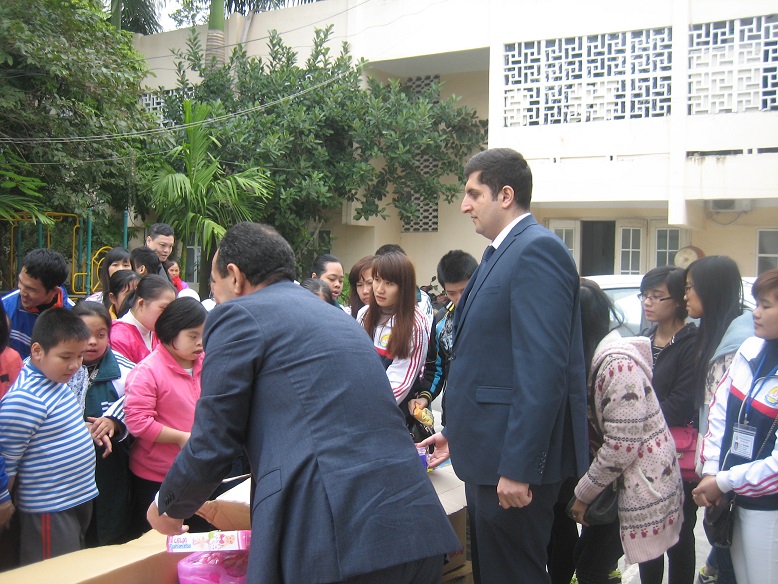 On December 12 on the occasion of the 11th anniversary of passing away of Mr. Heydar Aliyev National Leader of Azerbaijani people the Embassy of the Republic of Azerbaijan held a charity action in Hanoi.
The Embassy staff visited Thanh Xuan – Peace Village orphanage of diasble children and donated various toys and cockies for more than 130 children aging from 1 to 18.
Dr. Nguyen Thi Thanh Phuong, director of the orphanage expressed her gratitutde to the Embassy and stressed that this is big support for the diasable childrean left by their parents.