2015-12-05
Embassy of Azerbaijan participated in charity bazaar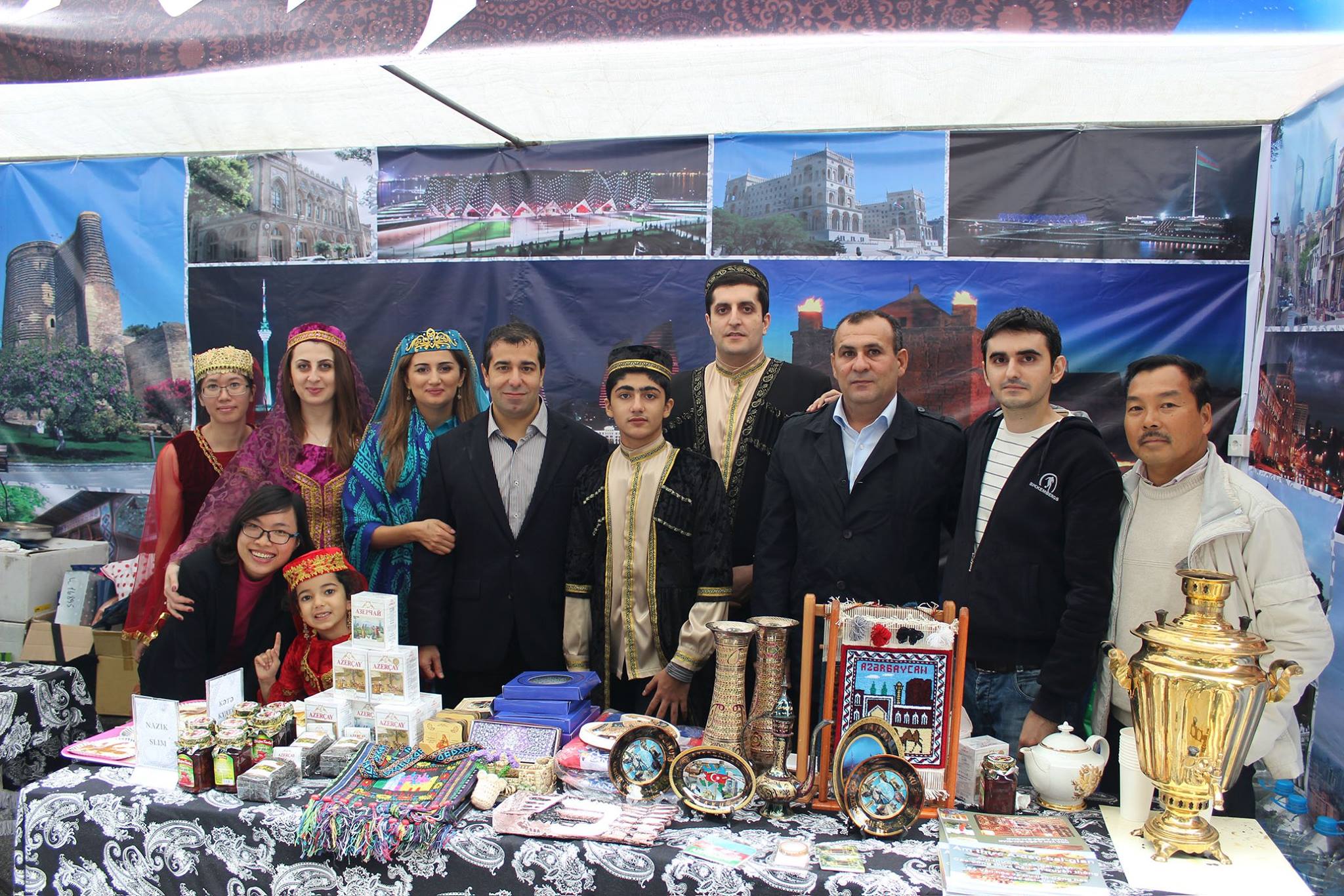 On December 5 the Embassy of Azerbaijan participated in annual Charity Bazaar organized by the Ministry of Foreign Affairs of Vietnam.
The stand of the Embassy was decorated with the photos of history, tourism destinations and modern infrastructure of Azerbaijan. Traditional souvenirs, carpets and books as well as Azerbaijani traditional dishes – khan pilaf, dolma, qutab, kuku, kete, fatir and firni were presented to the visitors.
The guest of honour of the event the first lady of Vietnam Mrs. Mai Thi Hanh visited the stand of Azerbaijan and expressed her support by cutting the khan pilaf.