2015-05-31
Embassy of Azerbaijan in the Vietnam joined the charity event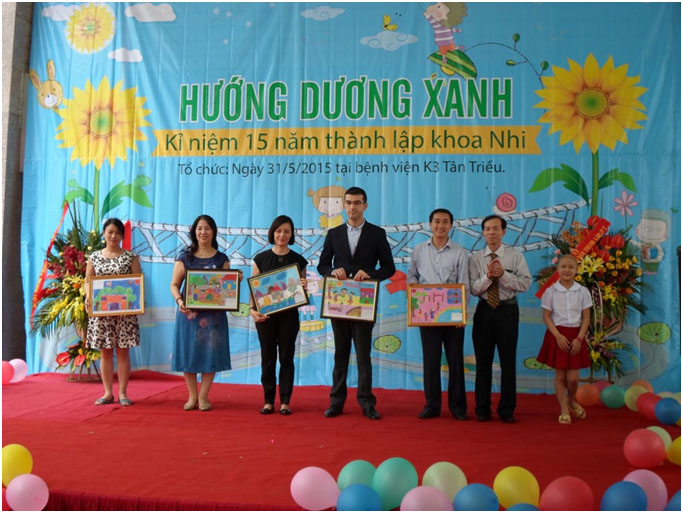 On May 31, 2015 in the eve of the International Children's day the Embassy of the Republic of Azerbaijan in the Socialist Republic of Vietnam joined the charity event organized by "Making Dreams Come True" Volunteer Group.
Together with the volunteer group the Embassy staff visited the children battling against cancer at Benh Vien K National Cancer Hospital in Hanoi city. In the framework of the event the Embassy donated various presents for about 100 children aging from 1 to 16 years old.
The charity event continued with the concert program organized by Benh Vien Hospital. In his speech Mr. Tran Van Thuan expressed his gratitude to the Embassy staff and the pictures painted by the children were presented to the Embassy.
Taking this opportunity the Embassy of Azerbaijan congratulates all the world children, especially Vietnamese children on the occasion of the International Children's Day and wishes recovery soon for those children who suffer from different illnesses.